GSM door sensor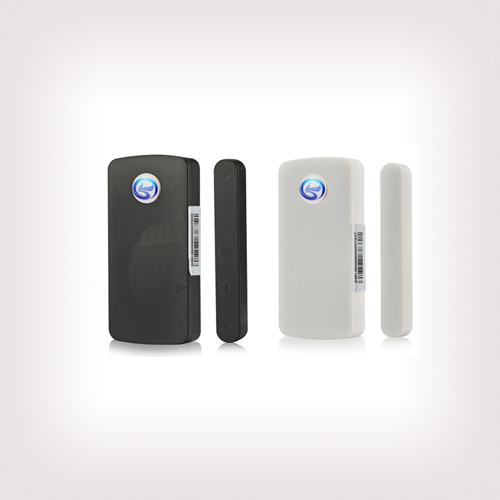 MODEL NO:ASK-11
DESCRIPTION:
(Magnetic and voice control GSM alarm)
1. Binding the number firstly to make sure you can receive the alarm calling.
2. Four frequency global apply, no distance limit.
3. Has voice monitoring and infrared induction two prominent functions.
4. Provide free remote location function to make sure keep your valuables safe anytime and anywhere.
5. Small size, clear voice, long standby time, simple operation, stable performance, exempt driver, wireless, remote control etc.
Usage:
1. Household anti-theft.
2. Company anti-theft.
3. Factory anti-theft.
4. Warehouse anti-theft.
5. Car anti-theft.
6. Drawer anti-theft.
7. Safe box anti-theft.
1) Simple operation,without install
2) The door was opened/closed, will send SMS and call you.
3) Active listening
4) Voice trigger call back
5) Remote battery check
7) Low battery remind
8) All funtion can be remote start /stop
9) Duad band, Network: GSM 850/900/1800/1900MHZ
10) Size:83*37*10mm
Send GDM1 start voice sensor alarm ,when sound around ,the alarm will report the sender by SMS or call .
Send GDM2 stop voice control.
Send GDM5 start magnetic sensor alarm, when the door was opened or closed ,the alarm report to the sender by SMS or call.
Send GDM6 stop magnetic sensor alarm.
Send TIM** set the time interval of the voice sensor alarm,sent TIM05 the alarm will not report for voice sensor alarm 5 minutes within the previous one.
Send LBS report the alarm location map link.
send MOD1 the alarm mode will change as send SMS first, and then call.
send MOD2 the alarm mode will change as only call.
Send MOD3 the alarm mode will change as send SMS only.
Send DSP can inquire the current state.
If you want this alarm answer incoming call automatically, please banding number: send SMS HM1 (2,3,4,5),setting the SMS sender as emergency number.when the sender call this alarm , it will auto-answer those pre-banding number call.These number can be up to 5.